Clamping Made Easier and Faster with Lockjaw
Here's why the updated Lockjaw automatic pliers and clamps are much easier to use.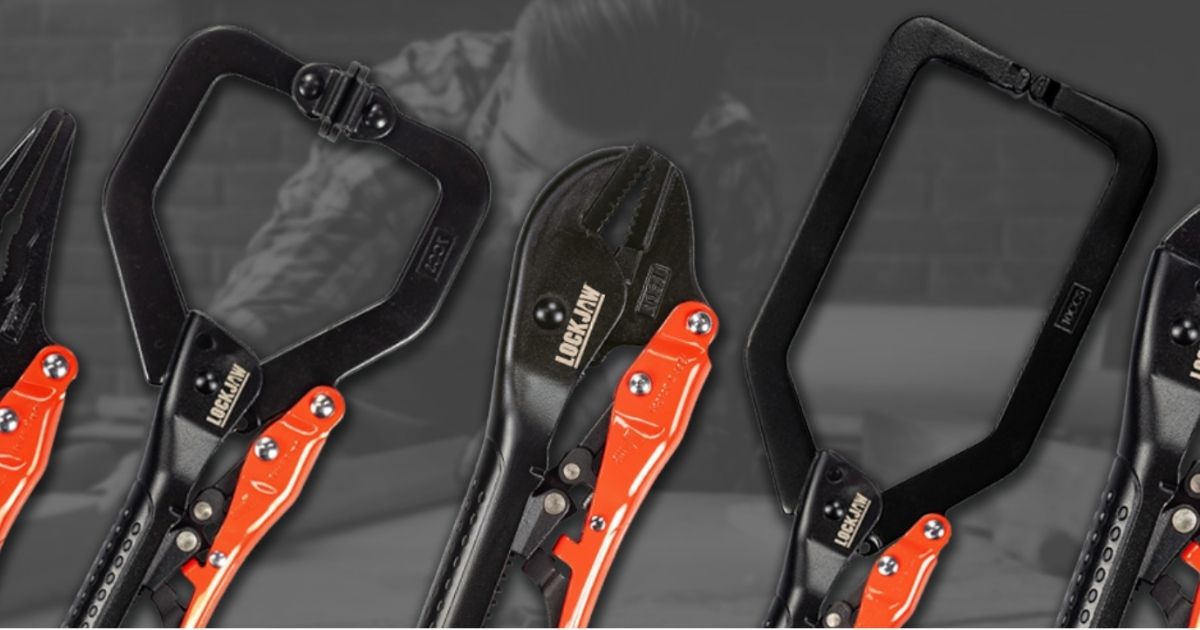 (Taken from this post by Sutton Tools. Republished with permission. Edited for point of view, recency and relevance.)
Over many years, Lockjaw pliers and clamps have gained a devoted following of tradespeople, weekend warriors and hobbyists. Quite simply, they are known to be much easier and more reliable to use than other brands.
The key is the ability for users to set a pressure – from slight to extreme – via the unique Set and Forget™ adjustor. The plier or clamp will then hold this same pressure automatically, self-adjusting to grip the correct distance according to the thickness of the material.
This feature is extremely useful when clamping different materials. For example, pine wood could be damaged at the pressure you'd use to hold a slab of Masonite, and Masonite could drop from the clamp at the pressure you'd use for a softwood. So, you want to set the pressure to suit the material, regardless of its thickness.
Most importantly, the process of setting the pressure is by turning a screw mechanism embedded in the tool's handle; so it's a single-handed operation.
This capability is critical for clamping, because you typically need the other hand to manipulate the material you are holding. Hence, the Lockjaw promise: 7x faster, 100% easier.
In manufacturing, construction and similar industries involving regular clamping of materials, this time-saving ability can translate to thousands of dollars a year in process time savings.
More stocks now available
As a tool manufacturer and supplier, Sutton Tools is proud to be the official Australian distributor of Lockjaw products and has a reputation for maintaining ready-to-ship stocks of over 16,000 SKUs at adequate levels for their customers' needs. However, due to the popularity of Lockjaw pliers and clamps, they have not always been able to prevent shortages and backorders.
To address this, they have recently reorganised and streamlined their Lockjaw supply chain processes, which means stock availability should no longer be an issue.
They've also improved the packaging, so it's less likely to suffer damage in transit.
Shop for Lockjaw pliers and clamps now.