Why Thermal Protective Work Gloves Are Crucial For Safe Handling
Combating the cold winter months and handling cold and wet materials can test any worker. Worker performance within cold environments requires high quality PPE solutions and at Beaver Brands, safety is their number one concern.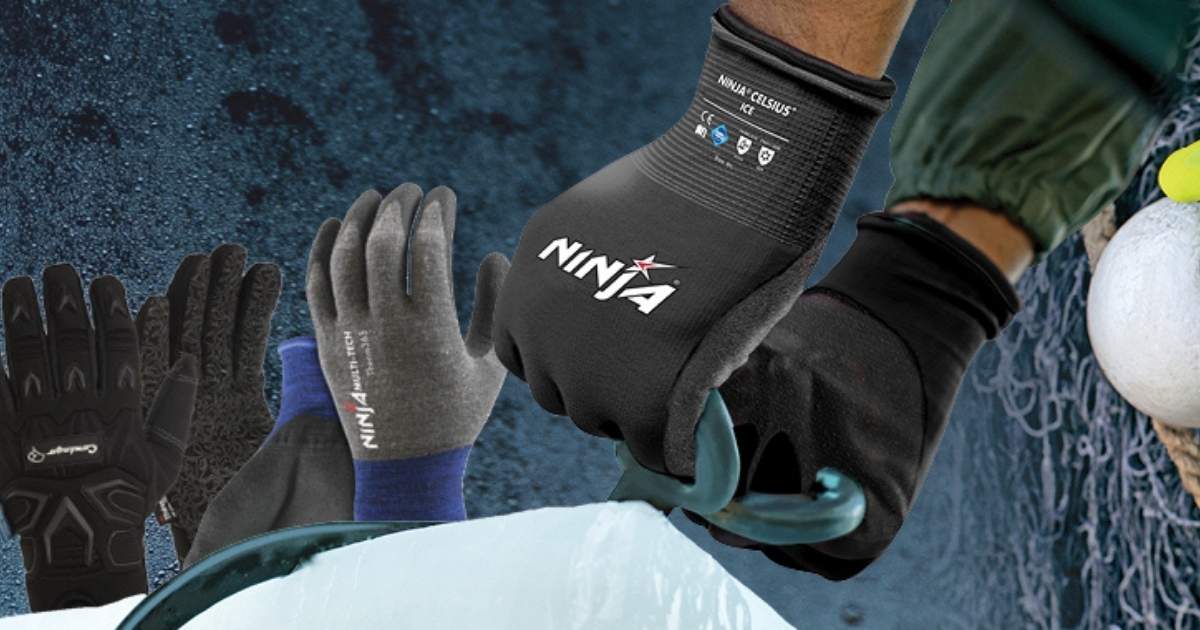 (Taken from this post by Beaver Brands. Republished with permission. Edited for point of view and relevance.)
When working in cold environments, manual tasks can lower body and hand temperature making handling and gripping objects more difficult. This can increase the risk of hand and arm grip force reduction, leading to a decrease in blood flow to muscles, thus increasing fatigue and the chance of injury.
Within the workplace, hands are most likely to be affected by cold temperatures. When selecting gloves, consideration must be given to the most appropriate product for the temperature, or the tasks being performed within the environment. Factors such as insulation, fit, flexibility, dexterity, job role and hazard need to be considered.
Keeping warm is a basic need that all of us share. For those who work in cold temperatures and environments, the need to keep their hands warm and protected is of major importance.
Choosing quality hand protection will aid in avoiding potentially serious health risks like frostbite, fatigue, and accidents on the job.
People who work within cold handling and cold environments can be both indoors and outdoors and include industries and occupations such as refrigeration, cold storage, warehousing, logistics, transportation, construction workers, maintenance, mechanical, machine operators, baggage handlers, airplane mechanics, and emergency services personnel - who are often exposed to cold stress.
Lighting can also be compromised in both indoor and outdoor cold temperatures, and some gloves even provide hi-visibility (hi vis) variants to aid in further protection within low light environments.
As their name suggests, this high performance cold-resistant glove not only provides thermal protection, but also liquid resistance and superior grip and dexterity for cold applications.
Ninja Celsius Ice safety features:
Advanced, proprietary HPT™ (Hydropellent Technology) Coating (on palm and fingertips) keeps the glove soft and flexible in temperatures as low as -20ºC
Liquid resistant to keep hands comfortable and flexible in cold applications
Outstanding dexterity and grip even in cold and wet applications, thanks to its non-slip surface
ThermSmart nylon and acrylic double-knitted liner provides outstanding thermal protection
Breathe Smart Technology ensures 360º breathability for the hands
Made with Fit Smart technology to ensure the gloves feel like a "second skin"
Optional high-visibility (hi-vis) option for low light conditions
You can also consider other cold-resistant, thermal protection gloves from Beaver Brands:
General purpose, 'all year round' glove with HPTTM water-resistant coating and ThermSmart protection
General purpose, all-rounder gloves with a water-resistant barrier and back-of-hand bump protection for non-cut environments