< Back to Blog
How to Prevent Slips, Trips and Falls in the Workplace (Infographic)
Every year, slips, trips and falls result in hundreds of injuries and deaths of workers, thousands of work hours lost, and millions of dollars spent by employers on claims. According to Safework Australia, between 2003-2015, slips, trips or falls caused the death of 386 workers and led to 23% of serious claims. The report also cites that in 56% of the cases, environmental factors - such as slippery floors, poorly designed walkways and trip hazards - were the cause.
When it comes to slips, trips and falls, prevention is key. This infographic aims to guide both workers and employers on how to prevent slips, trips and falls in the workplace.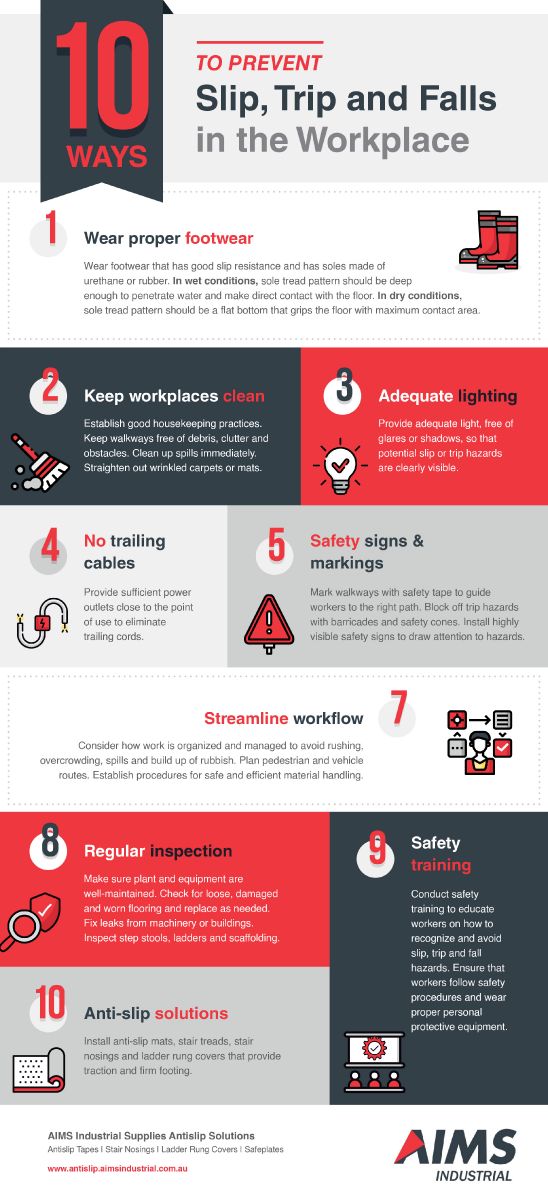 Protect your workforce from costly accidents. Inquire about Anti-slip solutions today. AIMS Industrial Supplies is an authorised supplier of Anti-slip solutions. AIMS delivers Australia-wide.
---
Leave a comment