Overview of Work Health and Safety (WHS) Laws in Australia
Here's a quick list of WHS laws in the country, with links to the different acts and regulations being enforced by The Commonwealth, States and Territories.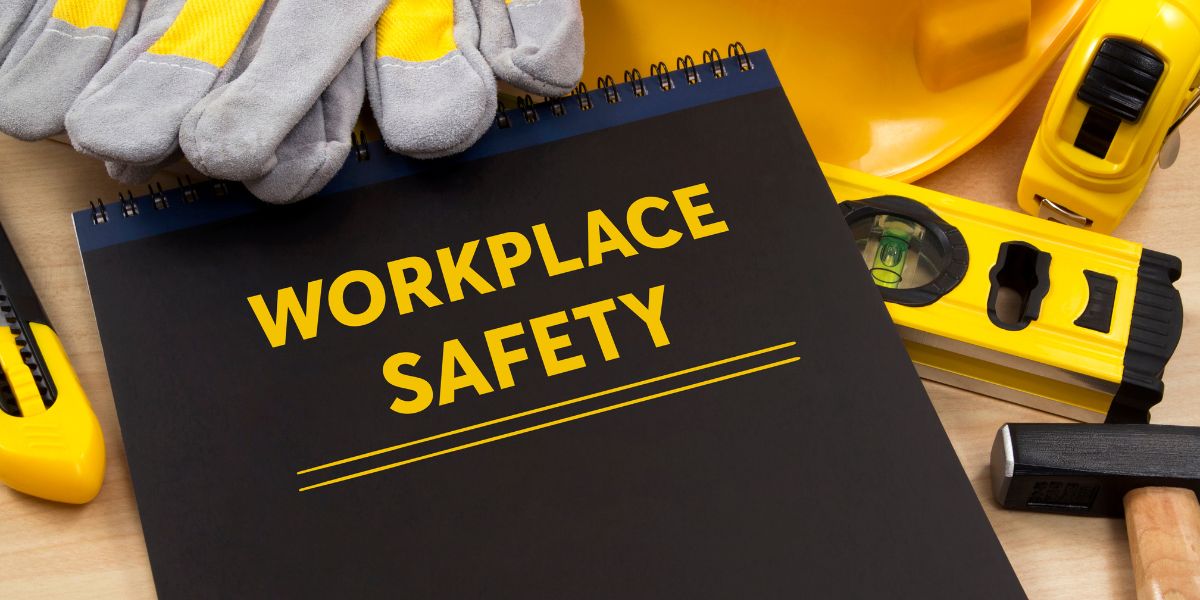 Most jurisdictions have their own WHS laws that are modelled after the Work Health and Safety Act 2011 since 2012.
Western Australia enforced their Work Health and Safety Act 2020 on 31 March 2022.
Disclaimer: AIMS is not a WHS law expert, therefore the information provided herein should not be treated as legal or professional advice. This article only aims to compile resources that may be helpful to your business. Official sources of information are cited.
The Model Law: Work Health and Safety Act 2011
Most states and territories are now governed by the Work Health and Safety Act 2011, which is the model law that "forms the basis of the WHS Acts that have been implemented in most jurisdictions across Australia."
The model law aims to provide for a balanced and nationally consistent framework to secure the health and safety of workers and workplaces.
It took effect on 1 January 2012 in:
Australian Capital Territory

New South Wales

Northern Territory

Queensland

South Australia

Tasmania

The Commonwealth
In 2020, Western Australia voted to adopt the WHS Act 2011 and replace the Occupational Safety and Health Act 1984 with the Work Health and Safety Act 2020 (WA). The law was assented November 2021 and came into effect on 31 March 2022.
Victoria still enforces the Occupational Health and Safety Act 2004. Furthermore, the Occupational Health and Safety and Other Legislation Amendment Bill 2021 has been passed and given royal assent.
Amendments to the model law have been made leading up to its current version dated 9 December 2019. These amendments don't automatically apply in a jurisdiction.
While WHS laws and their implementation vary by state and territory, they are harmonised by a government statutory body that is Safe Work Australia (SWA), which was established in 2008.
What is Safe Work Australia (SWA)?
SWA has been working in partnership with governments, employers and employees to advance national policies relating to work health and safety (WHS) and workers' compensation.
What Safe Work Australia does
SWA leads the development of national policy to improve work health and safety and workers' compensation. Specifically, it:
Develops and evaluates the model WHS legislative framework

Develops the national WHS compensation policy

Undertakes research and collects, analyses and reports data relating to WHS

Raises awareness of WHS as a key issue in the community
Improves WHS by understanding what influences Australian workplace cultures and putting in place mechanisms to effect change

Unifies WHS laws throughout Australia

Identifies opportunities for improvement in workers' compensation arrangements.
What Safe Work Australia does not do
SWA does not regulate or enforce WHS laws. The Commonwealth, States and Territories are responsible for adopting, regulating and enforcing WHS laws in their respective jurisdictions.
Your WHS responsibilities as an employer
SWA has broadly outlined your duties under WHS laws. It covers persons conducting a business or undertaking (PCBUs), small business owners, officers and workers.
Business.gov.au has a more practical and specific definition:
"As a business owner, you have a legal responsibility to manage health and safety in your workplace. To do this, it's important to understand the health and safety requirements that apply to your business type and location."
Furthermore, it also specifies that businesses must manage the risks to the health and safety of their workers, customers, visitors, and suppliers. This also covers PCBUs.
According to the law, you should:
Provide a safe work environment

Provide and maintain safe machinery and structures

Provide safe ways of working

Ensure safe use, handling and storage of machinery, structures, and substances

Provide and maintain adequate facilities

Provide any information, training, instruction or supervision needed for safety

Monitor the health of workers and conditions at the workplace
Furthermore, you must:
Take "a constructive role in improving WHS practices"

Promote "information, education and training" on WHS
List of WHS laws in place in each state and territory
SWA explains that "some jurisdictions have made minor variations to make sure the legislation is consistent with their relevant drafting protocols and other laws and processes." They have summarised the legal variations between jurisdictions in this comprehensive cross-comparison table.
Business.gov.au says that "each state has its own WHS laws and a regulator to enforce them."
The WHS framework for each state includes:
Act: Outlines your broad responsibilities

Regulations: Set out specific requirements for particular hazards and risks, such as noise, machinery, and manual handling

Codes of practice: Provide practical information on how you can meet the requirements in the Act and Regulations

Regulating agencies (regulator): Administers WHS laws, inspects workplaces, provides advice and enforces the laws. (Some states, such as NSW, have a different regulator for workers' compensation.)
For your convenience, here are the links to their respective websites: