Your Anti-Slip FAQs Answered
We answer the most common questions about our new anti-slip product range.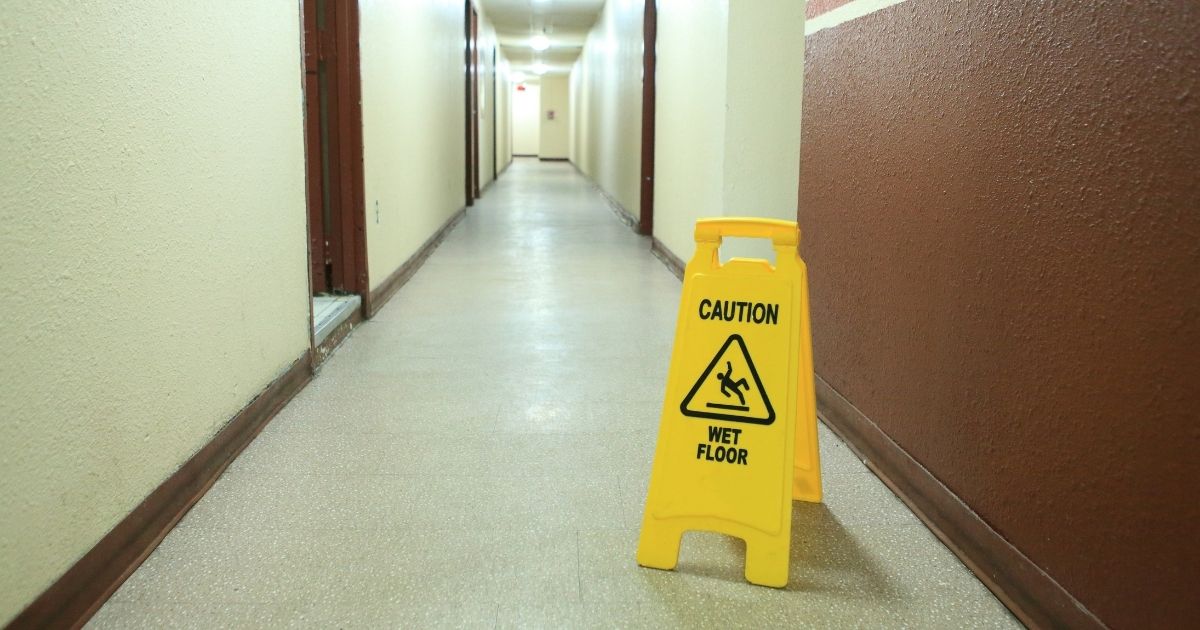 Primarily, you will consider the level of safety that the anti-slip product can provide. There are instances where indoors is harsher and has more slip hazards, especially in workplaces where floors often get liquid spills. In this case, the level of coarseness will make all the difference.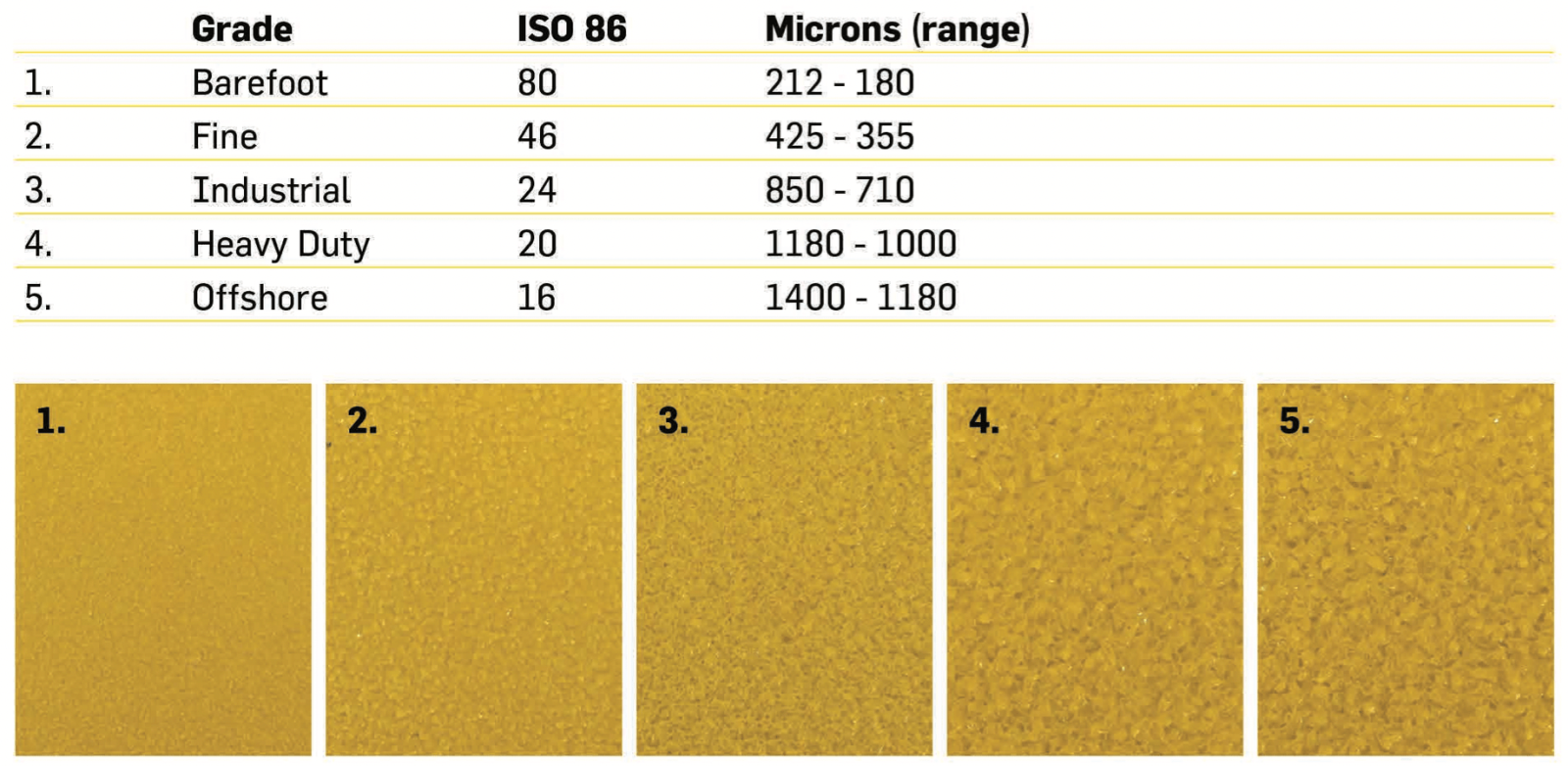 Consider the types of pedestrians that need to be kept safe from a possible slip, stumble, trip, tumble, falter or fall.
Grade

Generally used in

Barefoot – 80 ISO (86)

Areas where people may walk around in bare feet or in open-toed footwear, and there is no excess buildup of dirt, dust or debris, such as in child care centres, playground areas, picnic grounds and community pools

Fine – 46 ISO (86)

Industrial – 24 ISO (86)

Commercial or light industrial applications where an increased level of safety is required, such as at educational institutions, walkways and ramps for people with a disability, some residential applications and public transport infrastructure

Heavy Duty – 20 ISO (86)

Industrial applications where workers and visitors need a superior level of safety when traversing all types of pedestrian access areas, due to the possibility of an excess of dirt, dust, debris or spillage of product in trafficked areas around the workplace

Offshore – 16 ISO (86)

Applications where there is a high accumulation of, or the presence of carbon greases, heavy oils, or increased spillages on a stairway, walkway, platform or landing need the highest level of safety surface
When installed to manufacturer guidance, standard metal-backed anti-slip products would generally have beads of silicone adhesive applied to bond the metal to the substrate. That, in addition to a layer of laminated material and resin coating, makes the product safe from potential electrical/static conduction, according to Advance Antislip Solutions.
Our main range of anti-slip, metal-backed products are made from high quality, BlueScope sheet products such as Colorbond®, Galvabond®, as well as 5052 aluminium and 316 stainless steel. We also offer anti-slip tapes.
The sealed surface is unlikely to corrode or rust. It's because the foundation elements are machine pressed, sheer cut from sheet steel, and the edges are coated and sealed to protect the metal.
Applied coating products have their place in the safe surfaces industry, especially where there are extremely large square metreage areas that need to be made safe for pedestrians.
They are initially very effective at preventing slips and falls; however (over time and with lots of machine cleaning) they will wear away and need resurfacing at regular intervals.
They also need a lot of time to dry before pedestrians can access the area.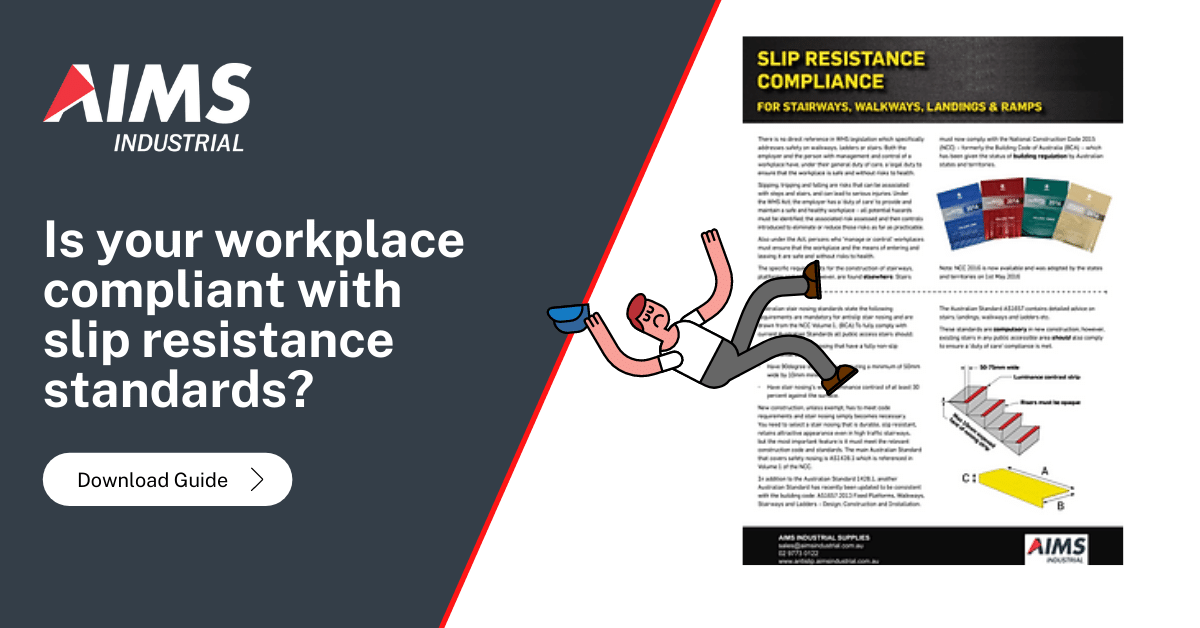 They are resistant to most solvents, petroleum products and acid solutions.
High concentrations of chemical, alkali, acid, solvent or other liquid contaminant (that may be harmful to humans even when wearing safety boots) could have an effect on the product's hardened resin coating. Although so far, we haven't come across an instance where the products have succumbed to such a liquid contaminant attack.
You can use a firm bristle brush/broom and mops to clean them. You can even spray them with pressurized water, too (if that's part of your housekeeping SOP).
Most readily available surfactant-based detergents can clean the non-slip surface well enough, and most diluted cleaning chemicals clean the anti-slip surface without affecting its integrity.
Avoid acid-based cleaning chemicals with high concentrations of acidic components.
You can choose from our standard colour range chart. The most popular is Safety Yellow. We also offer "higher visibility" photo-luminescent (glow in the dark) Safety Yellow, Nano Green and Safety Red.
Relocating or repositioning a previously installed metal-backed anti-slip product is possible if it is removed from its existing location without sustaining any damage. If you intend to reposition them on a similar surface, there should be no potential issues, although a quick check with us to confirm the details might be wise.
Yes, we ship Australia-wide.