CRC Brings Back the Joy of Maintenance
CRC Australia has just launched these specialty chemical products you can now buy at AIMS.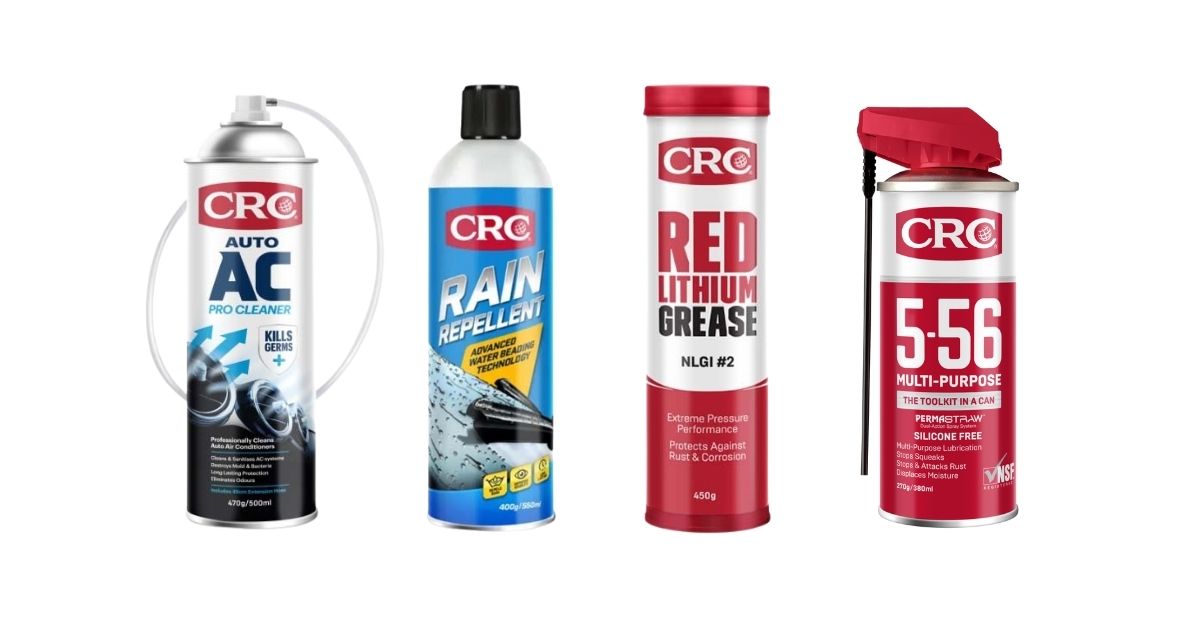 Maintenance activities always sound like a big chore, but not anymore. These products from CRC can make your tasks easier:
You should always keep your car's air-conditioning system clean for maximum efficiency all year round. Now, you can do that more easily with the CRC Auto AC Pro Cleaner.
Benefits:
Cleans and sanitizes vehicle air-conditioner without having to disassemble any major parts of the system – you just have to pop out the cabin filter to access the air inlet
Thoroughly cleans with its foaming formulation
Comes with a 45 cm hose applicator for easy application
Kills mould and bacteria
Eliminates odours and other unpleasant smells in the cabin
Leaves long-lasting protection and a pleasant fragrance
The CRC Auto AC Pro Cleaner is a cost-effective AC maintenance solution for both passenger and commercial vehicles.
How to use the product:
Make sure the vehicle is parked in a properly ventilated area.
Pop the bonnet to help ventilate out the foam you will apply in step 7.
Make sure the engine and all electrical installations in the vehicle are switched off.
Remove the cabin air filters and other filter systems.
Shake the can well and attach the hose applicator / extension tube to the can nozzle.
Insert the extension tube about 30cm into the air inlet of the AC system.
Spray the product until the system is full of foam. During the complete operation and until total evaporation of the active foam, make sure the workspace is ventilated and the bonnet left open.
Leave it to work for at least 30 minutes (during this period, the foam will discharge through the AC drain).
Turn on the engine and let it idle for 10 to 20 minutes, with the heating and ventilation system set to maximum.
Make sure the evaporator is dry.
Replace the cabin air filter.
Don't forget to close the bonnet.
Important: This is a professional service product and should only be used by trained professionals.
Buy the CRC Auto AC Pro Cleaner.
Red Lithium Grease is CRC's heavy-duty, multi-purpose NLGI 2 grease. It is formulated with anti-oxidation, anti-rust and anti-wear additives, so you can be sure your equipment always performs at its peak.
Benefits:
Withstands extreme pressure and temperature (effective from -35°C to +149°C)
Offers a long-lasting lubricating protection
Protects against rust and corrosion
Resists sling-off
Resists moisture, water and detergents, so it won't wash out
Stays in place, thanks to its high tackiness
Long service life
Some popular applications:
Assembly plants
Automotive
Bearings
Construction
Drying ovens
Electric motors
Kilns
Mining
Metal production
Off-road operations
Pumps
Reapers
Water pumps
Buy the CRC Red Lithium Grease.
CRC 5-56 Multi-Purpose Lubricant with PermaStraw™ (New look)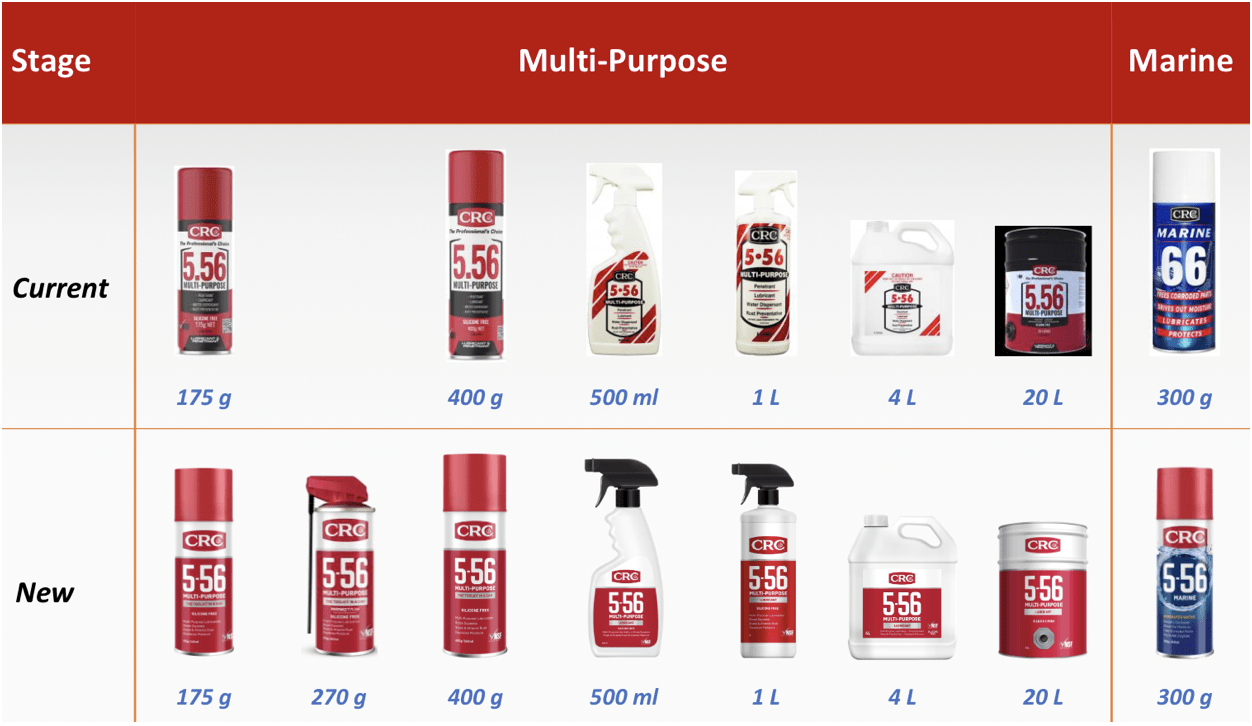 Your favourite "toolkit in a can" got a new look in May 2022.
What's new:
The 5-56 now comes with PermaStraw™ Dual-Action Spray System (one-piece actuator with two-way spray that ensures the straw stays in place)
The Marine 66 is now the 5-56 Marine
Benefits:
Restores smooth action by penetrating rust to get rid of squeaks and squeals without the need for disassembly
Eliminates (and prevents) moisture in wet equipment
Frees up components bonded by dirt and scale
Lubricates contacts and joints to restore smooth action
Protects metals against corrosion
Minimises potential breakdowns caused by harsh environmental exposures such as high humidity
Buy the CRC 5-56 Multi-Purpose Lubricant or the PermaStraw version.