< Back to Blog
How to Recycle Industrial Waste At Home
In households, some of the most challenging items to responsibly dispose of are industrial products and their packaging. Industrial materials are often designed to be durable and are usually made up of synthetic materials. Sometimes even hazardous ones. Because of this, and the wide range of industrial household products, it can be difficult to keep track of the proper disposal method for each type of item. It is our responsibility, however, as consumers to make sure that our industrial waste is properly recycled and does not end up adding to the planet's ever-growing pile of non-decomposable and hazardous waste.
We've compiled a list on how to safely and responsibly recycle common household industrial waste.
Nuts and bolts
Scrapping nuts and bolts
Avoid disposing of nuts, bolts and other scrap metals in the trash. It will take years for these items to rust away in a landfill. Gather all your spare metal scraps and keep it in a tin can. This will come in handy when you need to repair items or replace parts. You can also take them to a scrap metal yard and make a couple of bucks in the process. Prices are usually calculated by weight and the type of metal.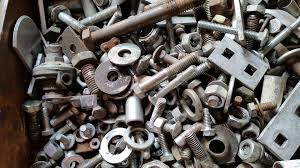 Garden hose
How to throw away a garden hose
Here's an interesting tip courtesy of itsallyou.org: Do not send garden hoses off for recycling. Garden hoses, along with ropes, chains and cords, are what recycling facilities refer to as "tanglers". These items are known to tangle up equipment causing machine breakdown and safety concerns for workers. The best way to go is to repurpose them. Here are some good ideas from One Good Thing:
Turn it into a soaker hose by puncturing holes in it
Make chains and handles easier to grip by sliding the hose over it
Use pieces to cover blades or cutting tools by cutting a section of the hose and slitting it down one side

image from One Good Thing
Paint and paint cans
How to dispose of paint and paint cans
Used and unwanted paints are some of the most common liquid waste found in landfills. About 5% of the 100 million litres of paint bought every year ends up as hazardous landfill waste. Paint contains chemicals such as solvents and metals that can contaminate groundwater and become health hazards.
Cleanaway.com and Paintback, a not-for-profit company, have made it their mission to make paint disposal and recycling easy, enabling customers to drop their unused paint or sealed waste paint cans off at any of their collection points nationwide. They accept the following: deck coatings/floor paint, interior and exterior paint, varnishes and urethanes, wood coatings, packaging and paint cans. Just ensure that all cans are sealed properly at drop-off. For a list of paint drop-off sites, visit Cleanaway.com's website.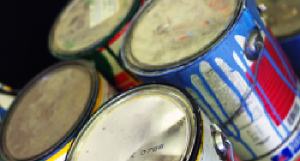 Aerosol cans
Aerosol can recycling
Recycling aerosol cans is a tricky business. Before anything, check if the aerosol can is empty. Here's a tip: Empty cans don't make a sound. If empty, these can be sent off to a recycling centre along with steel and aluminium cans. If not empty, it will be considered as hazardous waste and should be taken to a special waste treatment facility for safe disposal. Remember, do not crush or puncture the can as it may explode and hurt you. Remove the plastic cap and recycle it separately.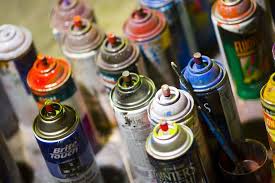 Adhesives packaging
LOCTITE's Anaerobic Adhesives Recycling Program
Loctite glue is one of the most common industrial household products out there. However, the proper disposal method of Loctite packaging may not be common knowledge. Henkel, the global manufacturer of Loctite, has partnered with TerraCycle in creating a solution to recycle adhesive packaging. Through the LOCTITE® Anaerobic Adhesive Recycling Program, Henkel customers can purchase a postage-paid recycling box that they can fill with empty anaerobic Loctite adhesive containers and send to TerraCycle for processing. TerraCycle will thermally treat the containers and turn them into new plastic products. For more information, visit the Henkel website.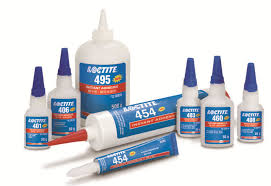 Oil and oil filters
How to dispose of motor oil and oil filters
There are many restrictions when it comes to disposing of oil and oil filters due to environmental and safety concerns. Remember: Never dump oil in the garbage or flush it down the drain. The proper way is to store it in a safely sealed container before sending it off for recycling. Here's a tip: Use a funnel to minimize spills. In case of spills, soak it up with absorbent materials. For oil filters, place them in a leak-proof zip lock bag. Mark the items with the words "waste oil" and take them to a recycling centre or a service station as soon as possible. If you are driving, be sure to store these in the boot. Contaminated oil cannot be recycled. It is considered as hazardous waste and should be taken to a special waste treatment facility.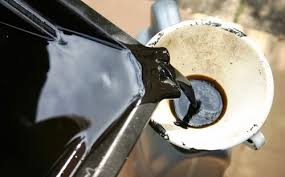 Blades, knives and cutting tools
How to dispose of utility knife blades
Before throwing out dull knives and blades, check if you can still have them sharpened so they can be used again. If you decide to dispose of them or sell them as scrap metal, do so responsibly. If blades are left sticking out in the trash, they can cause serious cuts to garbage handlers and sanitation workers. Wrap the blade in multiple layers. Start with bubble wrap, then add a layer of cardboard, and finally place it in a box. Seal the box with duct tape and properly mark it.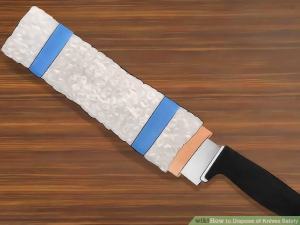 image from wikiHow
Batteries
Battery recycling in Australia
Different types of batteries call for different recycling methods.
Alkaline batteries, the ones used to power toys, remote controls and small devices are 100% recyclable. Some places that accept used batteries for recycling include Aldi supermarkets, IKEA and Battery World.
Rechargeable batteries, the ones in your smartphone, laptop and camera, are fully recyclable. It is important that nickel and cadmium batteries are recycled since they are hazardous waste material not suitable for landfill disposal. Visit recyclingnearyou.com.au/batteries to find a collection site near you.
Car batteries contain lead acid and can't be disposed of in the trash. Luckily, a lot of places recycle them. Most auto parts retailers will accept dead or used car batteries.

Motors and other appliances
Electric motor recycling
Electric motors can be found in appliances like fans, pumps, blowers and power tools. These are 100% recyclable since most of their components are metallic. Ideally, motor components should be separated into different recyclable parts that go through respective recycling methods. If you can't do this on your own, just drop them off to a recycling centre or sell them as scraps to recyclers.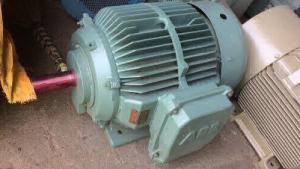 Others Materials
Because of the wide range of industrial materials, not all items may have a known or easily available recycling method. For an extensive list of materials, check out these websites:
---
Leave a comment