Dangerous Goods Vs Hazardous Substances
Here's the difference between these two seemingly interchangeable terms.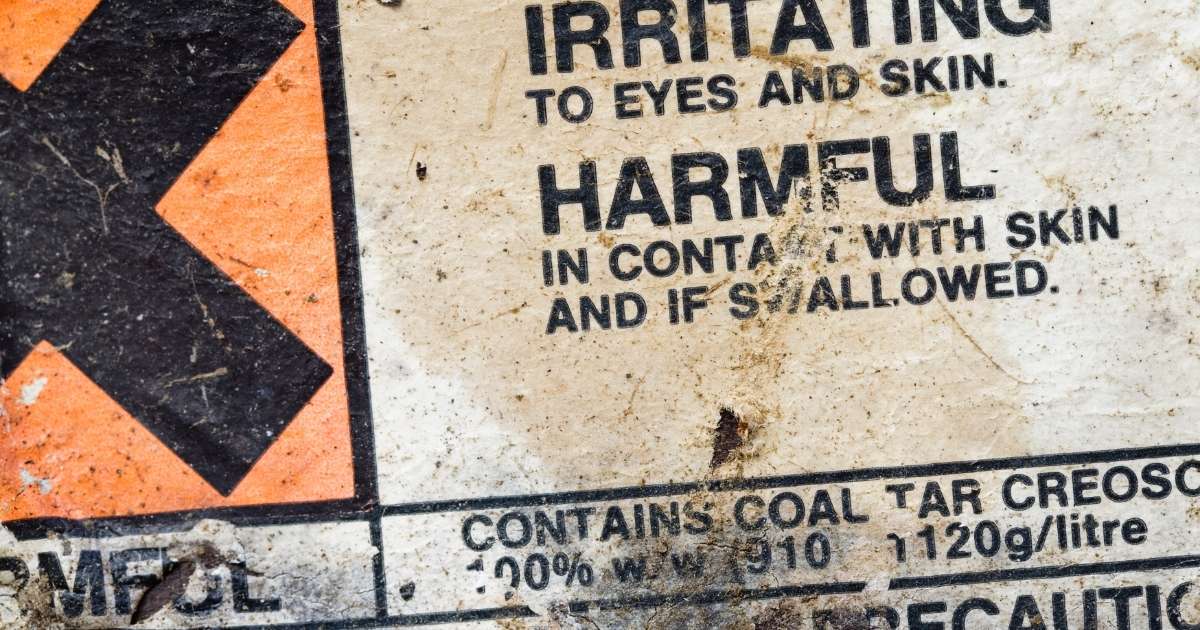 While both terms are commonly used in the broad context of safety, they are two different concepts.
Here's how we look at them in the context of retailing and shipping industrial supplies:
A dangerous good (DG) designation primarily relates to the handling, storage and transport of a product.
A hazardous substance, sometimes referred to as hazardous good or hazardous material, primarily relates to work health and safety.
A product can be classified as a dangerous good, hazardous substance or both, regardless of their form (liquid, solid or gas).
Nevertheless, there are some intricacies that apply to specific products:
The same product can be classified as a DG or non-DG, depending on its dispensing method. Case in point is the CRC 5-56 Multi-Purpose Lubricant. The 5-56 aerosol is DG, but the 5-56 spray bottle (non-pressurized) is non-DG.
Even air is considered a DG when aerosol-dispensed, as is the case of this CRC Air Brush (Dust & Lint Remover).
More on Dangerous Goods
DGs can be corrosive, flammable, explosive, spontaneously combustible, toxic, oxidising, or water reactive.
They generally can cause harm to a person, property or the environment, mainly because of their inherent properties:
Do they contain toxic substances?
Do they react (or cause reaction) when exposed to other substances and chemicals?
Are they combustible/flammable?
Common examples of dangerous goods:
Aerosol-dispensed chemicals
Aerosol-dispensed gas
Asbestos
Corrosives
Liquified petroleum gas
Non-flammable gas (even if they're non-toxic)
Petroleum products
We categorize them into nine classes here in Australia (as detailed in page 42 of this copy of the Australian Code for the Transport of Dangerous Goods by Road & Rail):
Class 1: Explosives
Class 2: Gases
Class 3: Flammable liquids
Class 4: Flammable solids; substances liable to spontaneous combustion; substances which, on contact with water, emit flammable gases
Class 5: Oxidising substances and organic peroxides
Class 6: Toxic and infectious substances
Class 7: Radioactive material
Class 8: Corrosive substances
Class 9: Miscellaneous dangerous substances and articles, including environmentally hazardous substances
There are even products classified as high consequence dangerous goods (HCDG).
More on Hazardous Substances
Hazardous substances can have a short-term or long-term negative effect on human health.
The effect may be immediately evident, such as:
Burns
Dizziness
Irritation
Poisoning
Vomiting
The effect may also cause long-term harm, such as:
Birth defects
Cancer
Dermatitis
Diseases of internal organs
Of course, that depends on how often, how long and how much of the product the person was exposed to, and whether there was (regular or occasional) direct or indirect exposure to it.
Common examples of hazardous substances:
Chemical cleaning products
Liquified petroleum gas
Paint
Petroleum products
More points to remember
The Australian Code for the Transport of Dangerous Goods by Road & Rail (ADG Code) sets out the requirements for transporting dangerous goods by road or rail.
You may need a license or some sort of authorisation when you intend to transport DGs above certain permissible quantities.

Key points
DGs and hazardous substances must be handled and used with extra care: As we always say, err on the side of caution. Careful is better than sorry.
Some products are classified as both: Therefore, the rules which apply to DGs and hazardous substances both apply to them.
Refer to Safety Data Sheets (SDS): They must be supplied by product manufacturers and suppliers. On our product listings, you'll see them in the "Resources" drop-down section on the right side of the page, together with other relevant information (e.g. technical data sheets & catalogues).
Too much information? Contact us via chat, and we'll help you with your purchase.