Sutton M552 M12 x 1.75mm - 2" OD Metric Button Die - HSS - Pro Series
Sutton Tools Button Dies Pro Series - Metric - 2" OD
No Reviews yet.
Write a product review
---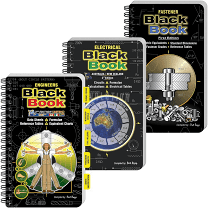 Get a FREE BLACK BOOK when you buy at least $250 worth of Sutton Tools products!
Receive a free black book of your choice for every $250 spend on Sutton Tools branded products. Learn how.
---
---
Sutton Tools Pro Series Button Dies are used for cutting a new male/external thread on studs. Made from High Speed Steel. Suitable for cleaning existing threads in tough applications. Produce more accurate threads than carbon dies.
Size: M12
Pitch: 1.75
Features
Solid round die fits into adjustable guide or plain die stock handle
Cutting teeth provide a precise thread
Made from M2 High Speed Steel (HSS) offering the best combination of strength, heat & wear resistance
Bright finish for general purpose applications, non-ferrous metals & plastics
Specifications
Material: HSS
Finish: Brt
Type: 2" OD
Thread Form: M
Applications
Optimal use on steel, hard steel, stainless steel, aluminium and copper/brass
| | |
| --- | --- |
| AIMS SKU | A0011841 |
| Brand | Sutton Tools |
| Model # | M5521200 |
| Barcode # | 9311963593722 |
| Standard | Metric |
| Tool Type | Button Dies |
| Size | M12 |
| Material | High Speed Steel (HSS) |
| Finish | Bright |
| Outer Diameter | 1 in |
Calculate Shipping for A0011841
---
500g Express Post Satchel
- $12.41
---
500g Parcel Post Satchel
- $9.78
Similar Products